Wednesday 27th November 2019
PureDarwin is a community project to make Darwin, the open source operating system developed by Apple Inc. that macOS is built upon, more usable by providing bootable ISOs and documentation.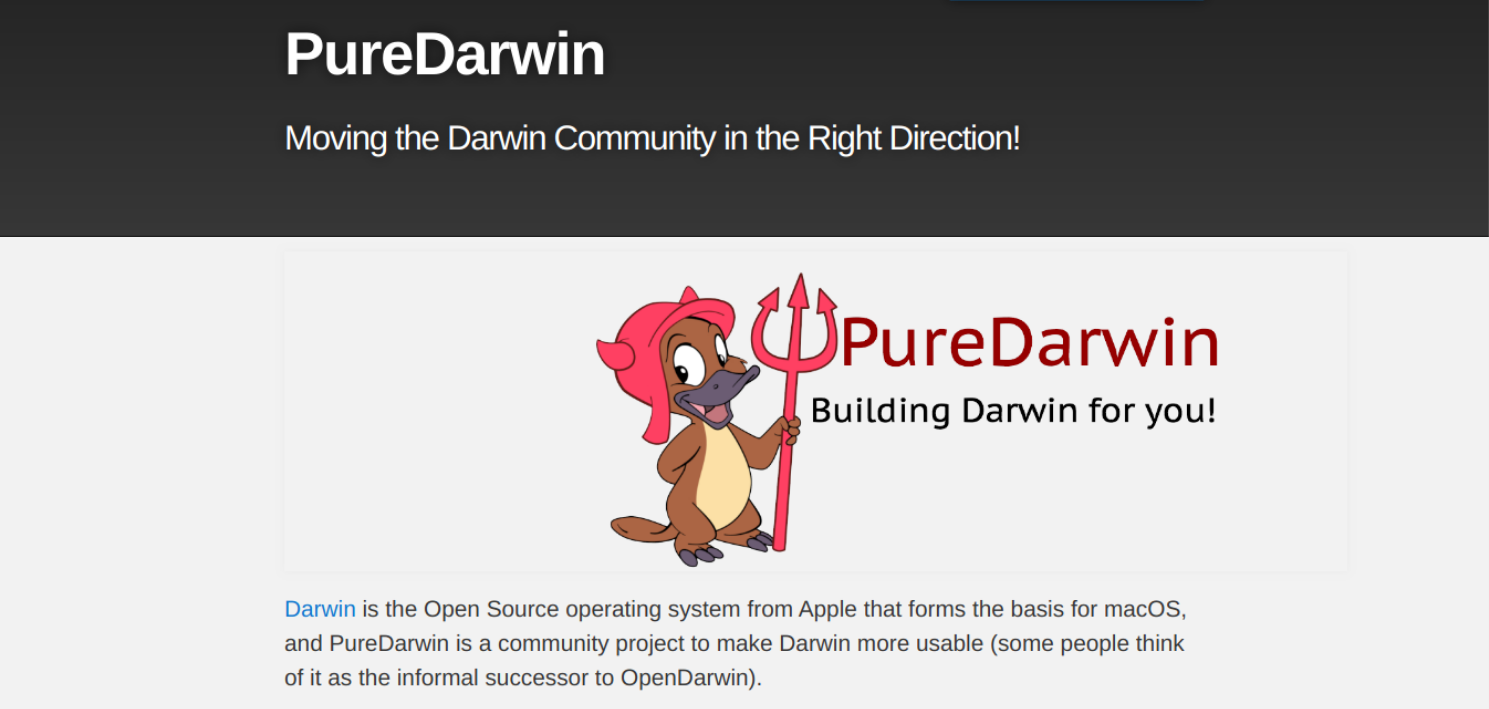 The puredarwin.org homepage, showing the Hexley the Platypus mascot.
The project was founded in 2007, and is seen as the informal successor to the OpenDarwin project (which closed down in 2006). PureDarwin is a downstream project of Darwinbuild, combining the open source Darwin base with other FOSS tools (such as X.org) to produce a usable system. Continue reading...