Tuesday 31st March 2020
Decentralized Network 42, known as DN42, is a private overlay network built using thousands of distict nodes interconnected with each other via VPN tunnels. DN42 employs routing protocols such as BGP and OSPF in order to route packets, allowing users to deploy services such as websites, IRC servers and DNS servers in a way very similar to the real internet.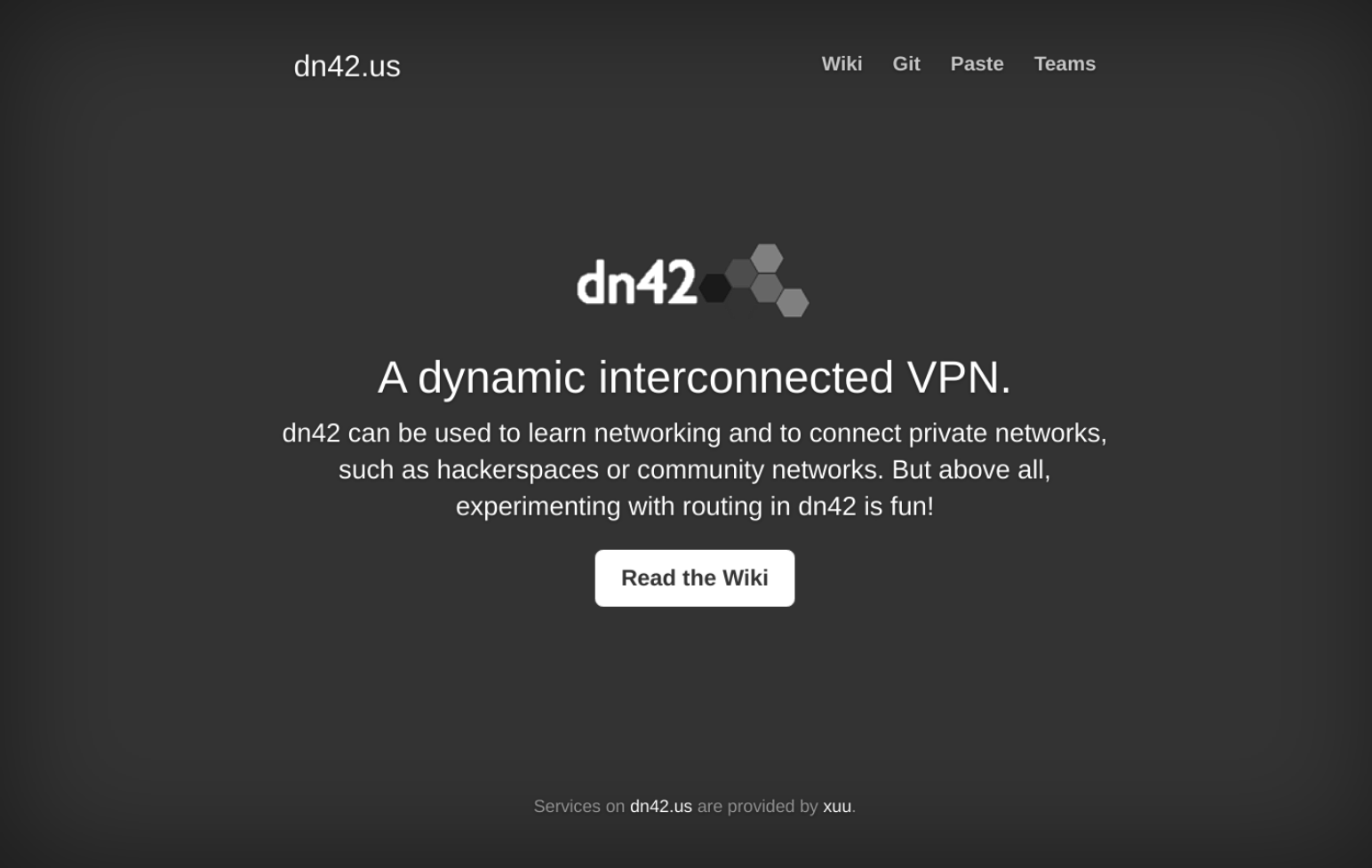 The landing page for DN42, available at dn42.us.
The DN42 network is primarily used by network and security engineers in order to provide a safe and accessible environment to practise using network technologies, as well as allowing isolated networks, such as those behind strict firewalls or NAT, to communicate with each other directly.
However, the primary selling-point for DN42 is that it provides free and realistic access to a production-like BGP environment, which is something usually reserved for network operators responsible for large enterprise networks or ISPs who are also often paying expensive registry fees. Continue reading...